Crime novelist. Storyteller. Screenwriter
Scribo, ergo sum. 
Leading crime writer on the Macedonian market. 
Ande Jankov (novelist, poet, literary critic) was born in the leap year of 1988, and his life has been a rollercoaster ever since. A graduate economist from Ss. Cyril and Methodius, he has used his vast knowledge of various subjects in his writing career. His debut novel, "A Summer on Crete" (Едно лето на Крит, 2016) received the award Romanijada, awarded by the publishing house "Kultura"for Best Debut Novel by an emerging author.
Afterwards, he sat his sights on expanding the crime and thriller genres on the Macedonian market, by introducing Viktor Nikolov, his detective protagonist in an ongoing series of novels: "A Vienna Game" (Виенски гамбит, 2020),  "А Safe Risk" (Сигурен ризик, 2021), and "Only God Forgives" (Само Бог простува, 2022).
He also created the literary podcast "Literary conversations" (Книжевни разговори), whereas he conducts interviews with the newest darlings of Macedonian genre literature. The podcast has four seasons and sixty episodes, with more than fifty guests.
Intriguing, tense and exciting crime series which just doesn't let up.
#1 VIENNA GAME
#2 A SAFE RISK
#3 ONLY GOD FORGIVES
#1 VIENNA GAME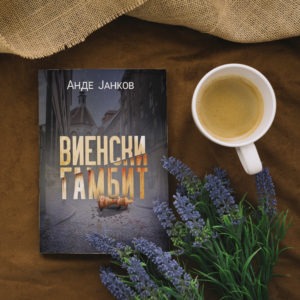 #2 A SAFE RISK
#3 ONLY GOD FORGIVES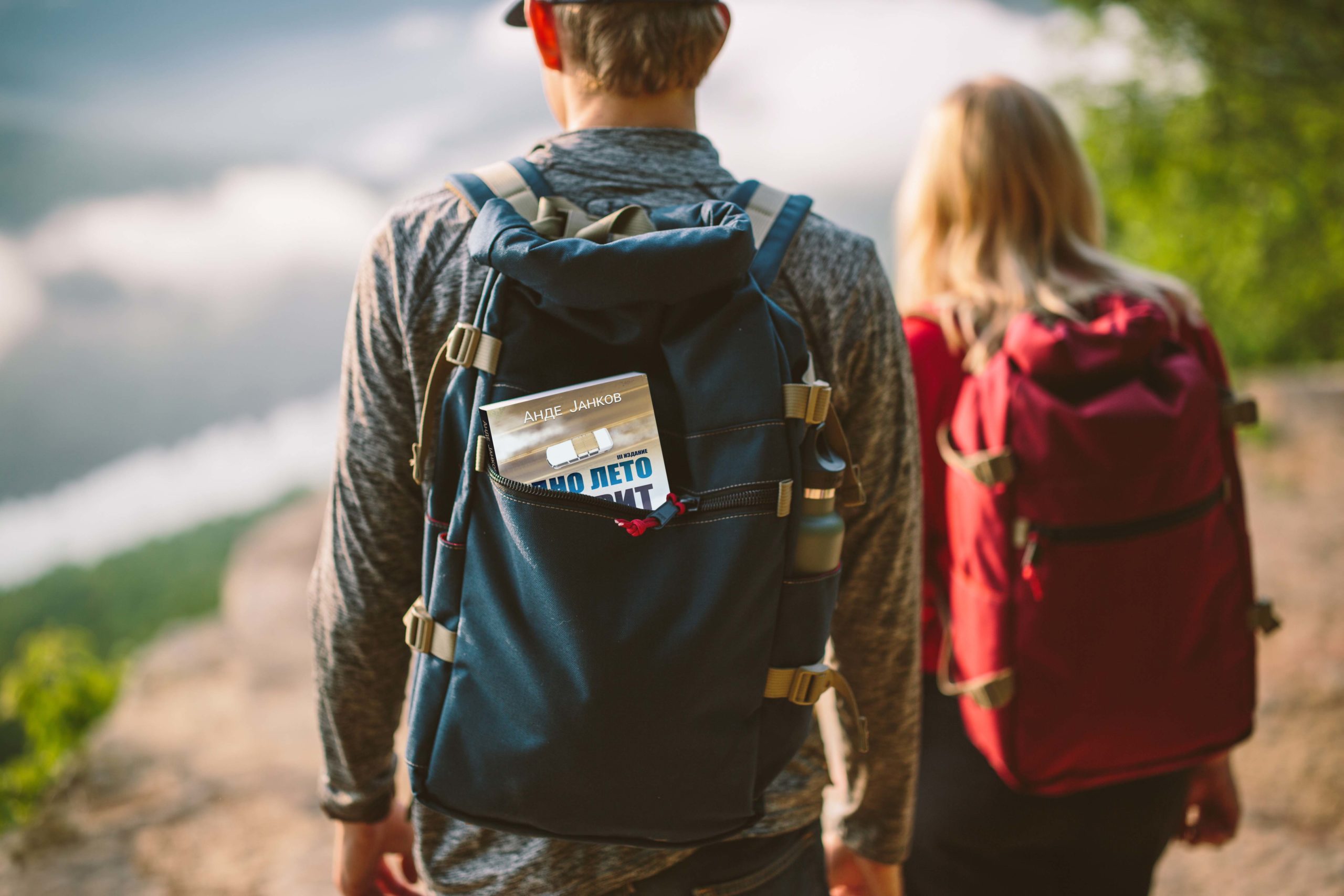 Filip and Marina are a young couple from Skopje who decide to spend their summer vacation this year on the island of Crete, visiting Marina's aunt, Elena. The deal with her aunt is for her to meet them at the bus station in Chania, where they arrive after landing a plane on the island. While the two are waiting for Elena to arrive, Filip makes up a fight and leaves his girlfriend for a short period of time alone.
When he comes back, there is no sign from Marina. Worse, her aunt doesn't even show up to meet them. At that moment, Philip begins a dead race against time, and the day that follows changes his entire life.
Гостување во ,,Слободен Печат" – (23.01.2023)
Гостување во ,,Неделен Микс" – (21.01.2023)
Гостување во ,,Мирисот на Книгата" – (14.01.2023)
Гостување во ,,Здраво Македонијо" – (06.04.2022)
Прилог во ,,Македонија Наутро" – (08.04.2022)
Гостување во ,,Утринска на Алфа ТВ" – (14.04.2022)
Гостување во ,,Здраво Македонијо" – (11.02.2022)
Гостување во ,,Утринска на Телма" – (14.01.2022)
Гостување во ,,Урбан Таг" – (15.05.2020)
Официјална онлајн промоција ,,Виенски Гамбит" – (24.04.2020)
Гостување во "90 Минути на ТВ Телма" (23.04.2020)
The Bookcast Literary Conversations with Ande
The Bookcast Literary Conversations with Ande is conceived as a weekly podcast show, in which you will hear my interviews conducted with eminent and new writers, literary workers, publishers and lovers of the literary word, in order to continue activities among our readership. at a time when most events are being moved online for understandable reasons.
"Среќа е да се биде дел од инспирацијата за овој роман да живее. Секоја книга со посвета е повредна книга."
"Браво, супер е романот, многу ми се допадна. Сега очекуваме уште многу книги."
"Браво, книгава многу ми се допадна. Навистина се чита во еден здив. Само така продолжи да читаме уште многу вакви убави романи."
"Преплет од исклучително возбудлива авантура, со силна доза на трилер, кон која се придодава нишка на романса. Секоја страница прилега на еден единствен здив затоа што толку време ви е потребно да ја голтнете."
"Возбудлив и врвен криминалистички трилер, со незаборавен протагонист и неуморна полициска екипа, која успева да внесе свежина во жанрот. Бомбастична и заводлива приказна, која од улиците на Виена ќе ве врати назад во Скопје, за на крајот да ги изненади дури и најпроникливите читатели."
Interview with the publishing house Antolog
,,Only the thriller offers the chance to deceive the readers"
What moment in your writing career are you most proud of?